I hope you had a great week! Let's finish it up with some Mixed Links…
Erik Anderson at Donor Dreams is hosting this month's Nonprofit Blog Carnival. May's theme is "You Are the Future of Philanthropy." Learn more and submit your post.
Change is inevitable. Just make sure you have the Three Things Your Nonprofit Needs When You Need Change according to Jeff Brooks.
Adam Weinger from Double the Donation shares 8 Matching Gift Best Practices for Nonprofits.
As Peter Panepento shared on our blog a couple of weeks ago, going viral isn't always a good thing. Josh Haynam at Hubspot agrees in Why You Should Create More "Boring" Content.
And speaking of trying to go viral, Michelle Linn at Content Marketing Institute pleads for us to Stop the Checklist Mentality: Why You May Not Need a New Video, Podcast or Infographic.
John Haydon has The Ultimate Facebook Ad Guide For Fundraising Events.
Lori Jacobwith shares A Cool App To Help You Capture A Powerful Story.
I had grand plans to get my inbox under control while Kivi was out of town this week (pfffft). Maybe this post from NTEN called Vision: Inbox Zero can help later.
Nonprofit Training
May 7 – 13: Donor Newsletters That Raise More Money with Tom Ahern 
May 20: Thought Leadership for Nonprofits: Marketing to Build Your Authority and Share Expertise
Remember, this Sunday is Mother's Day!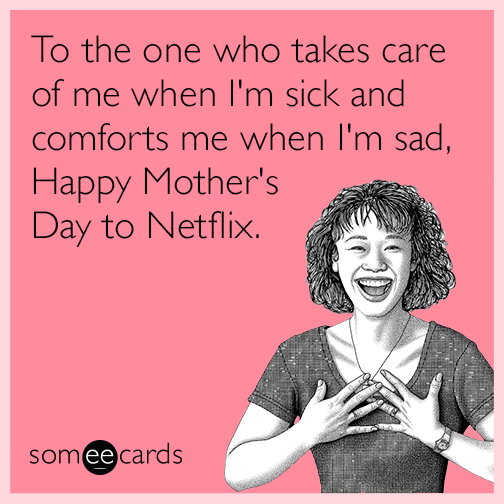 Just kidding! Love you, Mom.