Greetings from beautiful Orange Beach, Alabama! I am at a tennis tournament this weekend, but I wouldn't miss our Mixed Links time together…
You have until Monday, September 28 to submit a post for this month's Nonprofit Blog Carnival. The Carnival is hosted by Mary Cahalane, and the theme is How Do You Give Thanks.
Check out M+R's new Toolshed to find everything you need to "build a a better, stronger, faster fundraising, PR, social media and advocacy machine."
Do you respond to comments on your social media networks? A new study by Sprout Social shows that brands across all industries need to be more efficient in their social customer service efforts.
And if you were thinking, "We're a nonprofit. We don't need customer service," Pam Grow is here to tell you Yes, Donors Require Customer Service via the The Nonprofit Times.
I know a lot of you aren't sold on #GivingTuesday, so Jeff Brooks has Two days that are better for online fundraising than Giving Tuesday.
Vanessa Chase guest posts for Marc Pitman in The Most Important Story Fundraisers Can Tell (and it's probably not one you've thought about).
What do you think? Is the Donor Management System Dead?
Nonprofit Tech for Good is conducting the first-ever Global NGO Online Technology Survey if you would like to participate.
If you have a blog, you should check out How to Use Google Analytics to Measure Engagement on Your Blog.
Have a great weekend!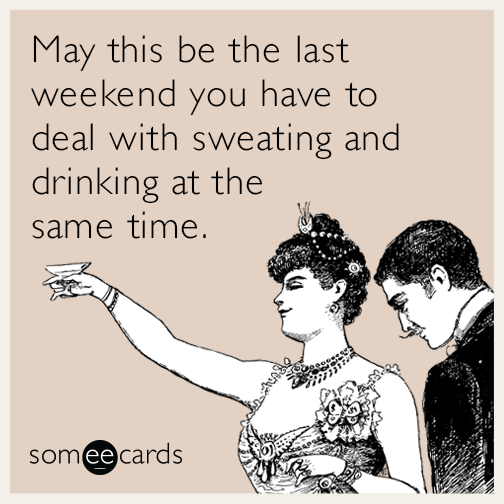 It may officially be Fall, but I think we'll have a few more sweaty weekends here in the South.